"Calm down, Kai, it was just a sandwich"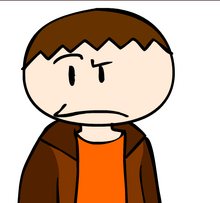 Age : 14
Personality : Friendly, Outgoing,
Years Active : 2015 -
Alignment : Good
Friends : Topbunker, Kai, DROP THERAPY, Lightning.exe, Ecto, AnEven2sIn
Pets : Bell(Dog), Ronnie(Dog), Junior(Dog)
Is known for : Having a horrible first YouTube channel,
animation, art
Ad blocker interference detected!
Wikia is a free-to-use site that makes money from advertising. We have a modified experience for viewers using ad blockers

Wikia is not accessible if you've made further modifications. Remove the custom ad blocker rule(s) and the page will load as expected.