"MY TOENAILS BRING ALL THE BOYS TO THE YARD!!!"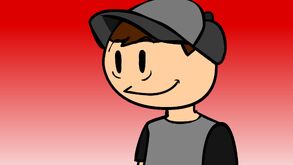 Age : around 13 - 14 years old
Personality : Outgoing, Kai, slightly Obnoxious
Years active : 2015 -
Friends : The Animated Drawings, others
Pets : Bode(Dog), Jasper(Dog)
Is known for : Appearing in KaiToon, Appearing in
DROP THERAPY meets The Animated Drawings, Being Kai, Eating orphans
Ad blocker interference detected!
Wikia is a free-to-use site that makes money from advertising. We have a modified experience for viewers using ad blockers

Wikia is not accessible if you've made further modifications. Remove the custom ad blocker rule(s) and the page will load as expected.